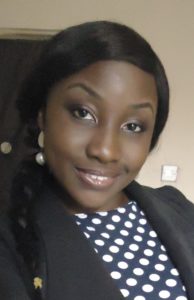 My name is Ngozi Stella Orji. Don't ever call me Stella. I don't like it.
It has taken forever to have an "About me" page because I really don't know how to describe myself. I don't want to lie and at the same time I don't want to scare people away.
The most important things you should know:
Yes, I really am cranky but I'm not a bad person. I get easily irritated by things and people around me.  It's like walking on egg shells whenever I'm around… and that's on a good day.
I have a mean streak, but I'm also very sensitive. For instance, I would NEVER laugh at you to your face… I would wait until at least five minutes after you've left the room.
I love as hard as I hate. I love my family and friends, and I'm fiercely protective over my siblings. A lot of my friends can actually describe me as being a "nice person". Strangers usually can't stand me.
I enjoy reading and writing. I LOVE music and I love to dance. I'm a bit of an artist… I draw and sometimes paint, but I haven't done that in quite a while.
Physically, I'm not terrible. I'm almost always the shortest person in the room :-(. I'm no Beyonce, but I've been known to turn a few heads in the past 😉
I hear I wasn't always this way. I hear I was a cute and chubby child with adorable dimples, always happy and playful.
Well, I'm still fat chubby and I still have my dimples, but they are only noticeable when I'm laughing at someone or making fun of someone.
I'm bound to say stuff that will piss you off, make you laugh or make you cringe. That's just me. Hopefully, you'll eventually get to know me well enough to filter the truth from all the BS.
And I promise you my friend, there will be an abundance of BS.
Welcome to my blog.