Good morning beautiful people…
Last week, my uncle called me. We're not related by blood, but we've been family friends for a long time. I hadn't heard from him in almost a year so when I saw his name pop up on my phone, I had to wipe my screen to make sure I was seeing clearly.
"Ngor! Hawayoo?"
"I'm fine thank you sir." He's at a weird age where he's not so much older than us kids that we should be calling him uncle, but he's also not our mate so we can't call him by his first name. However, because he's richer than God, we call him "sir". In fact, if not for self control, we would've been adding "oga" in front of the "sir".
"Your mother told me that they sacked you." 
I hate that word 'sack', but uncle is not patient at all… there was no point going into a lengthy explanation about budget cuts and redundancy so I simply answered, "Yes sir".
He said, "Sorry my dear. Don't worry… do you know what you will do?"
At the sound of those words, my heart skipped several beats. I thought, Holy shit! I'm going to get a job in his billion Naira oil company!  He might create one useless position with plenty salary and insane benefits…
I would probably be the Head Crude Online Tester, like a sub-division of Quality Control. My job would be to look at online pictures of crude oil to make sure that whatever we drilled was the same colour. I would put in two or three years of hard work and retire before 40…
But then uncle killed my dreams of early retirement when he said, "You can start your own consulting firm. You have very good communication skills. Just print out business cards and schools can pay you to come and talk to their students about their college education. Then you can charge people 200,000 Naira for your services. I have a friend who is doing it and he's making mad money."
I was confused. "Sir, erm… please which services?"
"Consulting na! You don't even need office. My friend doesn't have office. He meets his clients in restaurants. He will look at their documents there and advice them on what they should do. And before he takes you on as a client, you will sign a document that says you cannot hold him responsible if you don't get a visa. You see how he gets his cool money?"
That's when it dawned on me what he was talking about. "Yes sir… very cool."
In truth, I was heartbroken.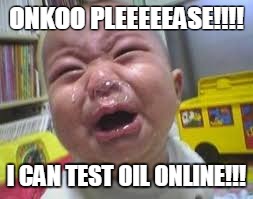 With great fear and trembling, I told him that I don't have knowledge of immigration laws and shit like that, and it's something I'll have to take time to learn. As I suspected he would, he went off on me. He said I'm lazy, and I don't want to hustle, then he reminded me again how much money his friend is making.
My country people, how the hell am I supposed to answer 'Consultant' and start charging people 200,000 Naira to let me use them to learn work? I was horrified. Only Jehova knows how many holes this man must have drilled in his neighbour's backyard in search of oil at the time he was learning work.
I remained quiet while he screamed. When he was tired, he said, "Ngozi? Are you hearing me? Design somtin… let them print cards for you. Do your research and let me know. I will support you fully." I agreed to get back to him in a week's time and the conversation ended.
Is it just me or do you guys agree that in Nigeria we're obsessed with packaging? That's why someone will buy/rent a building next to an existing supermarket, spend millions in aesthetics – tiles, paint, marble counter tops, big ACs – only to open shop & sell over priced pampers and Vaseline. And I suspect it will only get worse in this era of buy-Nigeria-to-grow-the-Naira.
Anyway, I've told you guys before that I don't have a single business bone in my body… so maybe there are some trade tricks and secrets that I'm not getting. I won't lie though, I briefly considered my uncle's offer because, like he said, I can speak good English and I can fill forms… but I know my luck; one day one angry Benin man who paid me his life's savings for a visa to Italy to visit his daughter will hold me responsible when he is denied visa. He will use the contract we both signed to tear me heavy slap.
Thanks, but no thanks.
Enjoy your weekend people…